Testimonials & Press
We've built our company on listening to our clients and fulfilling their wishes for the cottage of their dreams. In many cases, we've been told that we deliver a product that is even better than their wildest dreams. So why take our word for the excellence of our designs and construction, and the ease of working with our company? These industry professionals and, even better, ecstatic homeowners, say it much better than we can.
– We're honored to be featured on the March 2018 cover of Southern Living Magazine, for their feature "10 Secrets of Curb Appeal"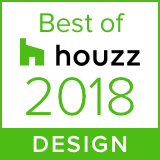 – Best of Houzz Design 2018
– Ocean Isle Beach named Southern Living's Best Tiny Town 2018
– The Cottage Journal, Summer 2018
– The Cottage Journal, Summer 2017
– The Cottage Journal, Summer 2016
– The Cottage Journal, Summer 2015
– 2015 Spring issue of Ideal-Living
Testimonials
"Life at The Cottages at Ocean Isle Beach is an intoxicating blend of nature and nurture, a celebration of easy shoreside life that has lulled me into total relaxation. Southern. Serene. Coastal breezes. Spectacular sunrises and vivid sunsets.
My living room and broad porch are joyful, magical places that lure me into sitting and enjoying the simple pleasures: flowers and trees in rich, vibrant colors, glasses of wine shared with friendly neighbors, views of egrets and herons, geckos sunning themselves on my grill, turtles paddling in the pond, lovely views of the nearby waterways, marshes and woods and, of course, life in flip flops!
Is there anything better?"
Jeanette Harrison, Owner of The Seahaven. Relocated from Boston, Massachusetts.
---
"As soon as we sold our business in Maine, we were on a mission to find our dream home at the beach in North Carolina. The Cottages at Ocean Isle Beach 'ticked' all the boxes on our wish list. Open floor plan, single story living, walking trails for our dogs, waterway views, maintenance-free lawns, clubhouse and pool. Most importantly, all this with a great community feel, awesome neighbors, and only one mile to the beach!
We are living the life!"
Richard Czopek and Chandra Bardwell, Owners of The Sandfiddler. Relocated from Moosehead Lake, Maine.
---
Reviews from Houzz
"Before our move (we lived 3 hours away), I felt overwhelmed about not being close enough to follow construction; and I had even forgotten what colors and accessories we had picked out!!!!! We had a selection process with design professionals that was supportive, knowledgeable, and convenient … I'm still getting design advice!!! Since moving in, I have been so incredibly pleased I can hardly even describe it!!!! It looks like a parade home…. the same quality and exemplary details we were attracted to in the models on our visits! I have had a stream of contractors coming through making minor tweaks at almost my every whim!!!! The contractors are incredibly knowledgeable and personable, and the sales staff continue to make me feel so welcome! The electrician and lighting professional went above and beyond to help me, and were just great people to talk to and work with! Locksmith was super efficient! Cabinet professional was incredible – even used his own vacuum to clean up afterward! Painter was so agreeable to work with me on a personal change I wanted to make! There are others that have been available, willing, and friendly to ensure I'm happy in my new home! Most incredible is the project manager who coordinated everything to make sure we were satisfied … especially our dream patio which he worked diligently with us to ensure it was exactly what we wanted – totally exceeded our expectations!!! The Cottage Building Company is like a family and a well-oiled machine all wrapped into one! Now our hearts are overwhelmed with happiness and contentment, and we're ready to start our new beach life!"
Elaine Coffee  5 stars/5, Relationship: Client, Project Date: August 2017
---
"I have only good things to say. Everything from start to finish has been professional. At no time was the experience anything but fun. Every question was answered and the time spent with me was never rushed. I have a wonderful home built exactly as I wanted. Avery choice I had was superior quality"
Joan Hlavna 5 stars/5, Relationship: Client, Project Date: January 2017
---
"We're Dee and Bill, the proud new owners of a custom, arts and crafts, bungalow-style cottage home in the Waterway Cove Community, Ocean Isle Beach, NC. We couldn't be happier with our new home, the builder, The Cottage Building Company, and their entire team of professionals. When you deal with the Cottage Building Company, you deal directly with the Cooks, whose family owns the Cottage Building Company. You could not ask for nicer, more dedicated, devoted people to work with on a project like this, especially for us, who were doing so from out-of-state. The Cook family (Scott, Michelle, and Ryan) and team are genuinely proud of their well-deserved reputation for delivering quality-built custom homes. They have earned numerous awards for their unique bungalow style homes and building quality. It's clear they love their customers and treat each as an extended family member. Throughout the contractual and building process, you will work with members of the family and team to get your home exactly to your specifications. No detail is too small. You spend a good bit of the process in the design and selection phase, whether interior, exterior, or landscaping. You also are consulted all the way through the building processes. You can make changes well into the process. This hands-on service is because your home is important to you and the Cooks, too."
Dee Bumbera 5 stars/5, Relationship: Client, Project Date: February 2017
---
"We are very pleased with the Cottage Building Company's ethics and professionalism shown during the pre-construction and construction process of building our cottage in Ocean Isle Beach. They are truly a custom builder and attend to every question, concern, and request immediately. Their professional staff is highly qualified, confident, courteous, and helpful. It is evident that they are highly organized and adhere to a schedule. We would highly recommend them to everyone considering building a home under their supervision."
Ron Parent 5 stars/5, Relationship: Client, Project Date: October 2016
---
"Theresa and I were impressed with the professionalism of our agent Julie Chortanoff. She answered our many questions quickly and professionally. She made herself available for questions even when she was out-of-town! She went "above and beyond" to help us secure our dream cottage. Cindy Boren, our contractor, also answered our questions and requests quickly and professionally. We were impressed with her expedient responses and hard work to complete our cottage "just as we would like!" Thank you Cottage building company for a well built, beautiful home in a wonderful neighborhood with great neighbors! Thank you for employing great people!"
Karen Strock 5stars/5, Relationship: Client, Project Date: September 2016
---
"We first drove through the Cottages in September 2015. We knew instantly that this was the place for us. The sidewalks on both sides of the street, beautiful landscaping, sufficient parks and open spaces, wide welcoming porches, all wrapped around 3 heavily treed ponds, combined to create a neighborhood like no other that we'd seen. After touring the Seaside model, we went straight to the office to sign papers.
The build of the house was well planned and well executed. We met for a day with the Cottages staff to go through selections and customizations. A project manager was assigned early in the build process, and this person made sure that the details decided during the selection step were accurately implemented. A walk through with the project manager was done at roughly the halfway point, to make sure everyone was on the same page. The project manager kept an eye on things throughout, and this reduced the likelihood of errors, and made for a very small punch list as the project wound down. The project came in on time, and on budget.
The house turned out perfect. We love everything about it. Thanks to Scott and Michelle Cook, and the rest of the Cottages staff for doing such a wonderful job on our house."
Brian Prewitt 5stars/5, Relationship: Client, Project Date: August 2016
---
"We moved to NC in November 2015 and rented till we found a home. We feel very fortunate to have selected the Cottages. The homes are well built and they offer many items as standards where other new builds would be considered upgrades. Everyone in the community is very friendly and welcoming. Scott, Michelle & the entire staff are very easy to work with and helpful in the process. Before and during construction the staff is accessible if you have any questions or adjustments. We feel the quality of our home is above anything we looked at and the beauty of the landscape makes this community very special."
Heather W 5 stars/5, Relationship: Client, Project Date: July 2016